Learn More About Kenya Visa Types For International Travelers
By Jenna Jolie
Kenya visa types: Except for exempted countries, a visa is required for visitors who wish to visit Kenya. Kenya Immigration Services can help you obtain almost all Kenya e visa types quickly and easily. If you are looking for a wonderful place to go on safari or observe wildlife, Kenya is an ideal destination. Kenya national parks are home to many endangered animals such as lions, elephants, zebras, or wildebeest. It is also famous for gorgeous beaches where you can relax and get rid of all your worries.
Learn all Kenya visa types for international visitors
However, you need to understand the different types of visas in Kenya and choose the one that best suits your travel plan. This article explains types of Kenya visa fees and services available for international visitors as well as how to apply online for Kenya electronic visa from anywhere with just one smart device that can Internet connection. Keep reading for more!
All About Types Of Kenya Visa Currently Available & Online Visa Application Process You Probably Do Not Know
Kenya e visa (Kenya electronic visa) or Kenya visa online is a digital permit giving travelers permission to enter Kenya for tourism, leisure, or business purposes
The Kenyan Government launched this Kenya visa online system in 2015, which issues a paperless Kenya e visa to citizens of over 150 nationalities.
How to apply online for a visa to Kenya depends on the type of Kenya e visa you choose
Travelers from everywhere can apply for a Kenya electronic visa by completing the Kenya e visa application form online through our website instead of waiting to apply for a regular Kenya visa at the nearest Kenya embassy or consulate.
The Kenya e visa process does not require any paperwork, and it is simple to complete for everyone.
The application process to apply for Kenya visa online
The Kenya visa online has become increasingly well-liked among travelers from all over the world because of its convenience. Travelers can use a smart device with a reliable Internet connection to submit online an Kenya e visa application whenever it is convenient for them.
You just need no more than 15 minutes to complete the entire process. To successfully apply for a Kenya e visa, please follow the steps listed below:
Step 1: Fill in the Kenya e visa application form with your basic information, including your full name, date of birth, nationality, and passport number
Step 2: Make a payment of the Kenya visa fees and submit supporting documents to complete the visa application process
Step 3: Receive your Kenya e visa via the email address you provided previously
Step 4: To be ready for your trip to Kenya, you should print your Kenya electronic visa and bring it with you at all times during your trip.
Make sure all of the information you provide is accurate to avoid a delay or denial of the Kenya online visa. 
Normally, Kenya visa processing time ranges from 05 business hours to 03 business days. Visitors should apply for a visa at least a week before their trip to ensure they get their Kenya e visa on time.
Let's check visa requirements for Kenya online visa
Before travelers begin the application process for a Kenya e visa, travelers need to meet the Kenya e visa requirements below:
The passport is valid for at least 6 months beyond the date of entry into Kenya and has at least 02 blank pages available to receive exit/entry stamps at the Kenyan border
A scan of the passport's biographical page
The digital photograph that meets Kenya visa photo specifications
Email address to receive status notification and the approved Kenya visa
Proof of travel: This could be a hotel reservation confirmation email, a flight confirmation, an invitation or referral letter, or a travel itinerary.
Check Kenya visa requirements online anytime using smart device
Four (04) Kenya Visa Types Currently Offered By Kenya Immigration Services
There are 04 types of visas in Kenya available for different types of travelers. Depending on your travel plans, make sure you select one of the Kenya visa types that best suits your travel itinerary.
If you plan to spend more time in Kenya, the Kenya tourist e visas are the perfect option. International visitors can use this Kenya visa for visitors to relax, visit friends and family in Kenya, travel leisurely, or simply explore the sights.
With this type of Kenya e visa for tourists, you'll have plenty of time to see all that this stunning nation has to offer. You can stay in Kenya for up to 90 days with single entry only.
In comparison to its neighbors, the physical infrastructure of Kenya is comparatively developed, making it an ideal destination for large businesses looking to expand into the African market. If you are going to Kenya on business or your company sends you here to explore new business opportunities, hold meetings or attend exhibitions, you should apply for Kenya business visas.
The Kenya business visa is valid for 90 days after being issued and is a Kenya single-entry visa type. You may stay in Kenya for up to 90 days from the arrival date.
Kenya single-entry visa type
In addition to the two types of visas mentioned above, the Kenya transit visa is also a Kenya single-entry visa. Foreign nationals who are traveling to other destinations via Kenya are eligible for the Kenya transit visa.
With this type of Kenya e visa, you can visit and see some of the most stunning sights in Kenya. It allows you to stay in Kenya for up to 72 hours and is the best option for anyone with a long layover or a busy itinerary.
Kenya multiple-entry visa type
The East Africa visa is known as a multiple-entry Kenya e visa. It allows you to visit Uganda, Rwanda, and Kenya as many times as you want and has a maximum validity of 90 days. You can enjoy the beautiful scenery of these countries or discover their interesting cultures.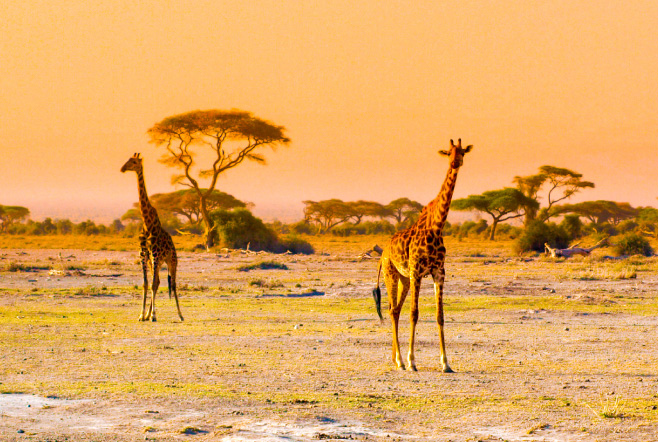 Four (04) Kenya visa types currently offered by Kenya Immigration Service
Remember To Pay Kenya Visa Fee After Select Appropriate Kenya Visa Type And Service Subscription
Once you have selected the suitable type of Kenya visa for your purpose, payment of the Kenya visa fee is required. These Kenya e visa fees are mandatory and need to be paid prior to processing. 
Currently, Kenya Immigration Services offer you three (03) options to get your Kenya electronic visa faster and simpler. As you can imagine, the quicker you need your Kenya e visa type, the more you need to pay. Here are your choices:
Regular Kenya e visa service
This is the cheapest option if the applicant needs a Kenya e visa within 03 working days. It is suitable for travelers who have time to prepare documents and wait for results
Urgent Kenya e visa service
For applicants who need a Kenya e visa within 24 hours. If travelers want to use this kind of Kenya visa service, they must pay an extra fee
Super Urgent Kenya visa service (Rush Kenya e visa service)
Despite its highest cost, this Kenya e visa services option ensures that you receive your document as soon as possible. Our customers will get a Kenya visa online in only 05 business hours through email.
For more details about applying for a Rush Kenya e visa, and you can read more about Kenya online visa services, types and fees for international visitors