Kenya visa requirements for Cameroonian citizens - Fee/Service
Traveling to Kenya is now easier than ever thanks to the e-visa program. The Kenyan e-visa, also known as an electronic visa, is available to citizens of over 140 countries, including Cameroon
Obtaining a Kenya e-visa for Cameroonians is quick and easy. Travelers only need to gather a few documents, apply online, and receive their electronic visas.
This eliminates the need to visit a local embassy, gather mountains of paperwork, and wait weeks for a decision. Applying for a Kenyan e-Visa from Cameroon takes less than one hour and can be done from the comfort of the traveler's home.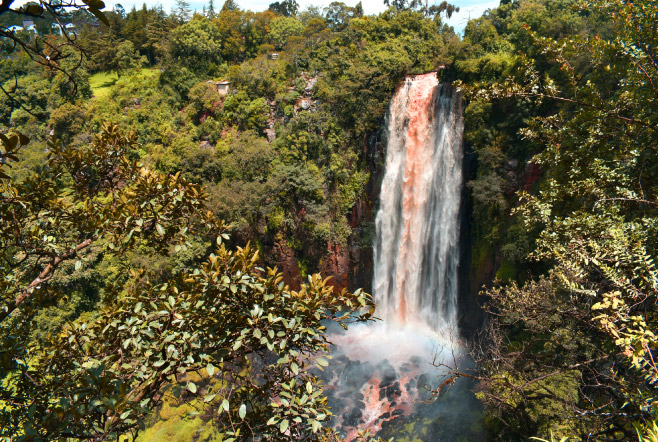 Kenya visa for Cameroonian citizens - How to get a Kenya e visa from Cameroon?
1. Kenya e-visa for Cameroonians:
Nowadays, electronic visas have become more common. Therefore, you can apply for the Kenya Visa online and have the opportunity to enter this country plus Uganda and Rwanda.
It will only take you a few minutes to complete a Kenya visa application form with Kenya Immigration Services website. Can you believe it? From the comfort of your home, you can have a Kenya visa for Cameroonians
The Kenya Visa is valid for 90 days. It allows a single entry to Kenya.
If you have a Cameroonian passport, you will need a visa to enter Kenya. Citizens of 140 countries, including Cameroon, have been able to apply online for a Kenya tourist visa since 2015. Travelers who want to visit Kenya for tourism will no longer need to visit the Kenyan embassy and apply for a visa in person if they request an electronic visa.
Kenya e-visa for Cameroonians allows Cameroonians travelers to travel to the Republic of Kenya for short-term stays for tourism, business, and medical purposes.
Kenya visa types for Cameroonian citizens:
The Kenya visa policy defines the different types of online visas available to international visitors. Cameroonian travelers can choose between the 4 following e-visa types to visit Kenya:
Kenya e-tourist visa: With this e-visa, you can relax, visit friends and family, and explore the beautiful country of Kenya. This visa is valid for a maximum of 90 days from the issued date, and it allows a single entry to Kenya.
Kenya business visa:
The Kenyan government issues a separate type of travel authorization for visitors who intend to engage in business activities while in the country. Foreign travelers have up to 90 days to stay in the country. The Kenyan business e-Visa will serve as a permit for the following visits:
International meetings
Business conferences or convention center
Discussion of business ventures
Kenya transit visa: The Transit e-visa allows you to leave the airport and spend up to 72 hours in Kenya
Kenya East Africa visa: If you want to see what East Africa has to offer, this is the way to go. This e-Visa allows you to visit Uganda, Rwanda, and Kenya, ensuring that you have a rich experience in the region. This visa has a maximum validity of 90 days and multiple entries. With this type of e-visa, you can stay in these 03 countries for up to 90 days.
2. Kenya visa requirements for Cameroonian citizens:
Although the Kenyan e-Visa was designed with simplicity in mind, each Cameroonian passport holder must still meet a number of requirements in order to complete their application. Below is a list of Kenya visa requirements for Cameroonian citizens to be met to obtain the e-Visa:
Valid Passport - You need to scan the cover and details page. Also, your passport must be valid for a minimum of 6 months after you enter Kenya.
At least two blank pages in the passport: This is done so that border officials have enough room to stamp the visa holder's passport upon arrival.
A recent digital photo of the traveler: This should be a digital photo of the traveler taken within the last 6 months. The photograph should be sharp and show the traveler's facial features clearly.
Email address - We will send you the visa to your email inbox.
Flight booking (for Transit and East Africa e-visa): this is for verify whether you are entering right destination or not. If you choose Transit e-visa, you will provide a flight ticket to prove you will stay in and go out within 03 days. For East Africa e-visa, it is required to start your trip in Kenya before visiting Uganda and Rwanda. Therefore, you need to provide your ticket that shows your first entry point is Kenya.
Business documents (required for Business e-visa): You need these documents to apply for a Kenya business e-visa: an invitation letter from the organization that has a business with yours, a COI from your company, and your staff ID/business card.
Once these visa requirements are met by the Cameroonian travelers, they are able to apply for Kenya visas online
Upon arrival in Kenya, Cameroonian nationals are asked to present a printed copy of their Kenya e-visa along with their passport.
All information and documents are uploaded digitally. Cameroonians do not need to present paperwork in person at the embassy.
Check Kenya e visa requirements for Cameroonian citizens
3. How to apply for a Kenya visa online from Cameroon:
The online Kenya visa application for Cameroonians is an easy process that can be completed in just a few minutes. There is no need for candidates to visit a Kenya embassy or consulate in order to apply.
Travelers from Cameroon need to complete the Kenya tourist visa application form. It is quick and simple to fill out online, just a few basic details are requested.
Citizens of Cameroon can apply for a Kenya visa online in 3 steps:
Step 1: Complete the Kenya e-visa application form
Step 2: Pay the Kenya visa processing fee
Step 3: Print out Kenya e-visa
Kenya e-Visa processing is fast. Most Cameroonian travelers receive the approved permit by email in 1 to 3 business days.
Kenyan authorities will send the approved Kenya e-Visa to the email address you provided during registration. We recommend that Cameroonian visitors print or save a copy of their e-Visa to present to border officials upon arrival.
4. Kenya visa Fee for Cameroonian citizens:
Cameroonian citizens cannot visit Kenya without a visa. Cameroonians need a visa even for short stays in the country. The cost of an e-visa is cheaper than a traditional visa
The e-visa fee for Kenya may vary depending on the visa type. The online Kenya visa fee can be paid debit or credit card, American Express, Visa Card, Master Card, or Wire Transfer to our HSBC bank account. Payments are made via secure servers to protect client data.
Kenya e-visa fees that you have to pay to get your Kenya visa include the Kenya e-Visa service fee and Kenya Government fee. In addition, we recommend that you should buy Covid-19 Insurance
The cost of your Kenya e-Visa is determined by how quickly you require it. Kenyaimmigration.org gives you 3 choices so that you can decide which one is the best for you:
Normal: This is a basic service that can ensure your application will be completed within 3 business days.
Urgent: this one moves a bit faster. You receive your Kenya Visa within 24 hours.
Super Urgent: in case you need your e-visa as fast as possible, select this option, and your application is processed within just 5 business hours.
Kenya Visa Requirements for Cameroon Citizens FAQs