Kenya e-Visa requirements for Pakistani citizens
If you are planning a trip to Kenya, you must apply for a Kenya tourist visa for Pakistanis well in advance of your departure date. You can enter and stay in Kenya for a short period if you have a Kenya e-visa for Pakistani Citizens.
To save your time and effort, you can take advantage of the unbeatable services of kenyaimmigration.org. You can apply for a Kenya visa from Pakistan in a stress-free and hassle-free manner. We only need 20 minutes from you to complete a few steps on the application. If you need help filling out the application form, our experts will be happy to assist you.
You can read the following section to learn more about the Kenya e-Visa for Pakistanis
Kenya visa for Pakistani citizens - How to get a Kenya e visa from Pakistan?
Do Pakistanis need a visa for Kenya?
Yes, all Pakistani passport holders (Pakistani citizens) must have a valid visa to enter Kenya legally.
Fortunately, there is a quick and simple way for Pakistani citizens to obtain a Kenya visa. Travelers can apply for an electronic visa thanks to a unilateral agreement between Kenya and Pakistan (also known as an e-Visa). It takes less than an hour to complete the application, and applicants can expect to receive their visa within 05 business hours to 03 business days.
What Is the Kenya eVisa for Pakistani Citizens and How Does It Work?
The Kenyan e-Visa is one type of visa that allows you to enter the country in the same way as a regular visa, but through an electronic system that is much easier to obtain.
The Kenya e-visa for Pakistani citizens is an electronic visa introduced in 2015 to expedite the process of applying for a visa for Kenya for short stays for tourism, business trips, medical treatment, and more.
The e-visa for Kenya is simple to obtain, just fill out a brief online form with your information. This streamlined procedure has made obtaining a visa for Kenya much easier for Pakistani visitors.
You can get a maximum validity e-Visa of 90 days after being issued when you apply for a Kenya visa online. This document is available in 02 categories: single entry and multiple entries.
Travelers who wish to stay in the country for longer periods or who require a different visa type, such as a Kenya work visa, should contact the Kenya embassy in Pakistan for more information.
Let's Check Kenya Visa Requirements For Pakistani Citizens
There are a few Kenya e-Visa requirements that Pakistani citizens must meet before applying for a Kenya electronic visa online. Here is a list of requirements that includes, but is not limited to:
A valid passport: Perhaps the most important requirement, all travelers must have a passport that is valid for at least 06 months before they can travel to Kenya. There are at least 02 blank pages inside for the immigration officer to place the stamp.
A digital photograph: Please bring a clear, color photograph of yourself (the traveler) taken within the last six months. It must be taken in front of an all-white backdrop, with a full-frontal view of the traveler's head and shoulders, and with a neutral expression. Similarly, except for religious purposes, it is recommended that the photo be taken without eyeglasses or headwear. Hair must be tucked behind the traveler's ears (so that the face is not obscured).
A return/onward ticket (for East Africa and transit e-visa): Officers may ask to see a return ticket (or an onward travel ticket) to ensure that the traveler does not overstay their allotted time in the country.
Business-related documents (for Business e-visa): you will be required to provide an invitation letter from a partner of your company in Kenya, your company COI and your staff ID/business card if you want to apply for a Kenya Business e-visa.
Before submitting the Kenya e-visa application form, it is particularly important to go back and double-check the information provided to make sure that all the information is correct and without error.
Without meeting all the requirements mentioned above, Pakistani nationals cannot enter Kenya
Check Kenya e visa requirements for Pakistani citizens
Need To Know All Types Of Kenya Visas For Pakistani Citizens Currently Available
There are 04 types of e-visas available for different types of travelers. Depending on your travel plans, you could spend a weekend, or even just a day, in Kenya, or you could take a long vacation.
Mainly used for traveling and sightseeing purposes. Kenya tourist eVisa for Pakistani citizens only allows a single entry, and you can stay in Kenya for up to 90 days.
You don't want to stay in Kenya for more than a week? The Transit e-Visa is an excellent choice for you. Pakistani travelers can stay in Kenya for up to 72 hours from the time of arrival with this type. A Transit e-Visa is ideal for a lengthy layover. Get your Transit e-visa right now.
The Kenyan Business e-Visa allows its holder to enter Kenya to participate in attending expos, conducting business meetings, and visiting clients, among others. This is a Single Entry authorization for a maximum of 90 days in total within 90 days after being issued.
East Africa Tourist e visa
Do you want to have the most authentic East African experience? The East Africa Visa is the longest visa available to Pakistani tourists who want to spend more time exploring or spending time with family. You can enter Kenya multiple times and cross the borders of Uganda and Rwanda for up to 90 days from the date of issue and stay for 90 days at a time.
How To Apply Kenya Visa For Pakistani Citizens Online, Right From Your Home
Pakistani tourists can apply for their Kenya e-Visa online. The procedure of obtaining a Kenya e-visa for Pakistani citizens is quick and easy, taking only about 15 minutes from start to finish.
The only requirement for accessing the Kenya e-visa application form is a device with a stable internet connection, such as a smartphone, tablet, or personal computer.
Travelers can now apply for a visa for Kenya from Pakistan in 3-steps:
Step 1: Fill out the Apply for a Kenya eVisa Online form
Step 2: Pay the Kenya tourist visa fee for Pakistani
Step 3: Print out Kenya e-Visa.
Apply Kenya e visa for Pakistani citizens online from anywhere in the world
It takes just a few minutes to apply and processing is also fast. Most Pakistani applicants receive their approved Kenya e-Visa in 05 business hours to 03 business days.
Once you have received your approved e-Visa for Kenya from Pakistan, it is advised that you print out a copy to bring with you on your trip. 
Everything About Kenya Visa Fees And Services For Pakistani Citizens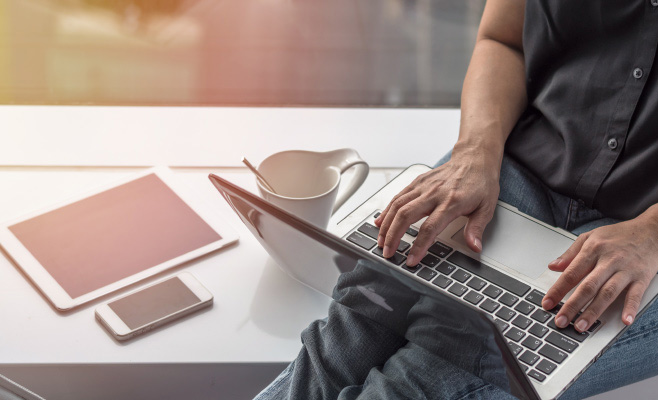 Learn about Kenya e visa fees for Pakistani citizens
During the Kenya e-Visa application process, travelers pay the processing fee safely and securely with a debit or credit card, MasterCard, American Express, PayPal, or Wire Transfer to our HSBC bank account.
The Kenya e-visa fee is the same for the citizens of all eligible countries. It is entirely dependent on the type of visa you have chosen. 
To get a Kenya tourist visa for Pakistani passport holders, you have to pay two (02) kinds of Visa fees, which are called Service fees and Government fees. In addition, we recommend that you should buy Covid-19 Insurance.
The cost of a Kenya electronic visa is determined by how quickly you need it. You have 03 options with kenyaimmigration.org, so keep in mind that the option you select determines the cost of your Kenya visa. You have the option of selecting one of the following:
Normal: The majority of applicants choose this option because it is the least expensive. Your application will be reviewed within 03 business days.
Urgent: If you select this option, things will move a little faster. Your application will be processed within 24 business hours.
Super Urgent:  this is the most expensive option you can select. However, you receive your travel document within just 05 business hours.
About the service packages support in addition to the Kenya e visa service for Pakistani tourists
Other than Kenya electronic visa, Kenya Immigration Service now also provides package services to support Pakistani citizens when traveling to Kenya, including:
If Pakistani travelers are planning to have a short-term visit in Kenya for such purposes as tourism, sightseeing, business, or medical treatment, they should consider purchasing an e-Sim in Kenya.
Basically, an eSIM for Kenya is an embedded SIM card available on eSIM-capable devices.
Car pick-up service in Kenya
To help our customers have more carefree time before traveling to Kenya, we are delighted to offer a Kenya car pick-up service along with the Kenya e visa package for Pakistani citizens.
With our car pick-up service in Kenya, Pakistani tourists no longer worry about the transportation from the arrival port to your rented accommodation in Kenya.
Kenya Immigration Services believe that Kenya travel insurance is essential for Pakistani citizens to have peace of mind and fully enjoy their trip to Kenya.
Apply for the necessary Kenya visa at the Kenya embassy in Pakistan
Anyway, Pakistani citizens can get most of the Kenya visas you need at the Kenyan embassy or consulate in Pakistan.
Consulate of the Republic of Kenya in Islamabad, Pakistan
Address: House No. 8a, Embassy Road, Sector F-6/4, P.O. Box 2097, Islamabad, Pakistan
On public holidays in Pakistan and Kenya, the Kenya consulate/embassy's offices may be closed.
Kenya consulate/embassy office's hours
Normally, the Kenya consulates and embassies office is open Monday to Friday.
Kenya Visa Requirements for Pakistan Citizens FAQs