Learn About Kenya Visa Application & Kenya Visa Processing Time For Foreign Tourists
By Jenna Jolie
Kenya visa application: From immense faunal richness to an extensive variation in cultures and from old-world cities to ultra-modern hubs, Kenya has become one of the most famous destinations for international visitors. Everyone who visits Kenya is amazed by wildebeest thundering across the savanna during the Great Migration in the Maasai Mara. Visitors can also witness elephants in Amboseli with their own eyes; or admire the sparkling Lake Nakuru with thousands of flamingos.
Besides, the famous safari parks of Kenya are places you cannot miss. You can snorkel and dive in fish-rich coral reefs, relax on pearly beaches, experience the fusion of cultures and cuisines in Mombasa and Malindi, and discover the wonders of nature on tropical islands steeped in Swahili history.
Visas are essential for tourists coming to Kenya. In this article, readers will learn more about Kenya visa application and Kenya visa processing time for foreign tourists. Let's keep reading!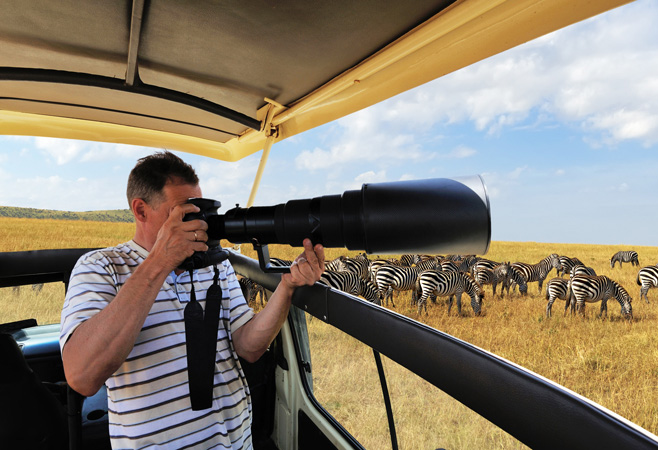 Learn about Kenya e visa application & Kenya e visa processing time for foreign tourists
All Information About The Kenya Visa Application Process
For many people, Kenya is a miniature version of East Africa. Wildlife safaris have long been the country's major draw for tourists. While other activities in Kenya include trekking Mount Kenya, hot air ballooning above the Masai Mara, and snorkeling in Malindi on the Indian Ocean coast, which are also among the must-try things when coming here. However, travelers who wish to visit Kenya are required to obtain a Kenya visa. 
But don't worry. Tourists from all over the world can obtain Kenya electronic visas (eVisas) from their country. This system enables a smooth Kenya visa application online, which is quicker and more practical than getting a traditional visa.
Important things to know about the Kenya visa application online
Kenya e visa is an official online visa system that the Kenyan Government launched in 2015 in order to permit citizens of qualified countries to enter Kenya legally. There are currently over 160 countries eligible for this Kenya visa.
Instead of having to go to your local consulate to apply for a traditional visa, you can now apply for a Kenya e visa with just a smart device with a strong network connection.
At Kenya Immigration Services, we offer Kenya visas for many purposes, including leisure, tourism, business trips, medical treatments, or transit. These Kenya visa types are valid for 90 days after being issued. This document is available in two categories: single entry and multiple entries.
Visitors who wish to stay in the country for longer periods or visit Kenya for other purposes are required to contact the Kenya embassy or consulate in their country for more information. 
The necessary documents for the Kenya visa application
Before applying for a Kenya eVisa, you need to prepare the required documents listed below:
Valid Passport - You need to scan the cover and details page. Additionally, your passport needs to be valid for at least six months after entering Kenya
A minimum of two blank pages in the passport: This is necessary, so that border officials have enough room for stamping
A recent digital photo of the traveler: This should be a photograph of the traveler that was taken no more than six months ago. The photograph should be sharp and show the traveler's facial features clearly
Working email address - We will send you the Kenya e visa to your email inbox
Flight ticket (compulsory for Transit and East Africa): You need to show your flight bookings to verify your starting point. For an East Africa e visa, it is required to start your trip in Kenya before visiting Uganda and Rwanda. If you choose a Kenya Transit e visa, you will provide a flight ticket to prove you will stay in and go out within 03 days
Business documents (required for Kenya Business e visa): These papers are required in order to apply for a Kenya business e visa: An invitation letter from your business partners in Kenya, your company COI, and your staff ID/business card
Proof of accommodation: if any.
Once travelers have gathered the necessary documents and met the Kenya visa requirements for tourists, they are ready to take the next step in the Kenya visa application process.
The necessary documents for the online Kenya visa application
Instructions For The Kenya Visa Application Process
We, Kenya Immigration Services, offer great assistance to anyone seeking a Kenya tourist visa application to the country. We'll walk you through the following steps of the Kenya visa application procedure:
Step 1: In order to apply for a Kenya e visa, you need first to complete the Kenya e visa application form by providing your basic information, including your full name, date of birth, nationality, and passport number, and departure and arrival dates
Step 2: After that, you need to pay the Kenya eVisa processing fee on our website using a credit card or debit card and submit supporting documents to complete the visa process
Step 3: When your Kenya visa application has been approved, you will receive a Kenya electronic visa via the email you provided
Step 4: Download and print out Kenya eVisa.
It is recommended that you double-check all of the information you have entered in your Kenya e visa application form to make sure there are no typos, mistakes, or discrepancies.
Inaccuracies and erroneous information might result in application processing delays or possibly the rejection of a Kenyan e visa. If this happens, a brand-new application must be created from scratch.
The Kenya Electronic Visa Processing Time You Probably Do Not Know
Normally, the Kenya eVisa processing time is 03 business days. But if you would like to get a Kenya eVisa quicker, the Kenya Immigration Services team can meet your order. Our Rush Kenya e visa service has the available types of services for foreign tourists.
Please consider the following Kenya e visa service options:
Your Kenya eVisa is processed within 03 business days.
If you are rushed, this option helps you get a Kenya eVisa after 24 business hours.
This is the fastest choice. You will be able to get a Kenya eVisa in as little as 05 working hours.
Standard Kenya e visa service

Urgent Kenya e visa service

Super urgent Kenya e visa service
Please note that Kenya e visa fees include 02 types: the government fee and the visa service fee. The visa fees will vary for each of the above services.
Through this article, Kenya Immigration Services hopes you have a clearer understanding of Kenya visa application and Kenya visa processing time. Please contact us if you have any questions. Our 24/7 service will answer all your questions. Hope you soon get your Kenya eVisa.