Kenya visa requirements for Vatican citizens - Fees & Services
Kenya now offers e-visas to citizens of 141 countries who wish to visit the country. With the new Kenyan e-visa system, travelers can apply for an e-visa online without visiting a Kenyan Embassy or Consulate.
The Kenyan government implemented this to encourage people to visit the country. People visit Kenya for a variety of reasons, and as a result, there are several types of Kenyan travel e-visas that they can obtain based on their travel requirements. Travelers must carefully review the various e-Visa categories for their trip to Kenya, as each one necessitates the submission of a distinct set of documents as part of their e-Visa application.
Kenya visa for Vatican citizens - How to get a Kenya e visa from the Vatican?
To apply for a Kenyan e-Visa, travelers must fill out an online application, which, if approved, will be sent to the traveler via email. Once printed, travelers must present their passports and the Kenyan e-visa to border control officials at a Kenyan port of entry along with the Kenyan e-visa.
The Kenya e visa for Vatican citizens is a digital visa available online. It permits the holder to enter the country for short-term visits for a number of purposes.
Vatican travelers must obtain their electronic visa for Kenya by completing an application via the internet before traveling to the East African nation. This is a quick and simple process of obtaining a Kenya e visa for Vatican citizens that takes only a matter of minutes.
In order to apply successfully for a Kenya e-visa, Vatican nationals must meet certain requirements.
What is the Kenya e visa for Vatican citizens
When visiting Kenya, all Vatican passport holders must apply for a visa. In this sense, the Kenya electronic visa can be used to enter the country for a variety of reasons, including tourism, business, and medical reasons.
The application form can be completed in 15 minutes or less, making the process simple and quick.
The Kenya e-visa for Vatican citizens is a single-entry visa with a three-month validity period from the date of issue. Travelers from the Vatican can stay in Kenya for up to 30 days with the e-visa and can extend their stay.
The advantage of this electronic option is that applicants do not need to visit an embassy or consulate and stand in long queues to obtain a visa.
Kenya's e-Visa application is entirely online. Vatican passport holders electronically complete the application form and receive the approved visa via email.
Vatican's travelers coming to Kenya to live, work, or study for an extended period of time are required to apply for the relevant type of visa at Kenya Embassy in Vatican City
Type of Kenya e visas:
Kenya tourist e-visa: Visitors who intend to stay in Kenya for sightseeing and visiting may apply for this type of e-visa. The e-visa is valid for 90 days from the date of issuance and must be used before expiration. You can request an extension of your e-Visa in Kenya and be charged an additional fee.
Kenya transit e-visa: This type of e-visa is appropriate for visitors who intend to tour and visit Kenya. The e-visa is valid for up to 90 days from the date of issuance and must be used before it expires. While in Kenya, an e-visa extension can be requested, but there will be additional fees.
Kenya business e-visa: People can stay for up to 90 days on business trips such as meetings or exhibitions. The e-visa is valid for 90 days from the date of issuance and must be used before the date of expiry. While in Kenya, you can request an extension of your e-Visa for an additional fee.
East Africa e-visa: This is a Joint Tourist Visa for tourists traveling to and within Kenya, Rwanda, and Uganda. With this visa, you can visit three countries and stay there for up to 90 days.
Check Kenya Visa Requirements For Vatican Citizens
Let's check Kenya e visa requirements for Vatican citizens
The Kenya e visa requirements for Vatican citizens are simple. The entire e-Visa application process is simple, and the following documents are required:
A valid passport that does not expire for at least 6 months is an absolute necessity.
Applicants must submit a scanned copy of their biographical passport pages in color.
A passport-sized white-background photograph
Return flight ticket - this will give immigration officers the impression that you intend to return to your home country before your visa expires.
Proof of lodging - you can use a hotel reservation confirmation or have family or friends write an invitation letter if you stay with them.
Travel itinerary - make a list of the cities you want to visit while in Kenya.
E-mail address - Kenya immigration services will send you the Kenya visa in PDF format via e-mail, so you must have access to a valid e-mail address. You must print the document before leaving.
The application and supporting documentation are uploaded to the website. As a result, you can apply for the visa from the convenience of your own home, making it ideal for anyone planning a brief visit to Kenya for any reason.
When submitting the documents, ensure that they meet all of the requirements of the Kenyan embassy. Otherwise, applications will almost certainly be denied.
How To Apply A Kenya Visa For Vatican Citizens Online
Kenyaimmigration.org makes it simple to apply for your travel authorization. Simply complete our online application and pay for a Kenya visa as well as the processing fee. Then you can relax and wait for your authorization document to arrive in your inbox. Make a copy and bring it with you when you travel.
The Kenya e-visa online application form requests the following information:
Your first, middle, and last names.
Your intended travel dates - both entry and exit.
Your gender
Your birth date and location.
Your nationality and country of residence
The number on your passport.
Your passport's issue and expiration dates.
The reason for your visit.
You can also select the processing speed. That way, you'll know when your Kenya visa online will be issued and delivered to your inbox.
It's a good idea to double-check all the information you submit because Kenyaimmigration.org will use it to process your application. If there are any mistakes, you may have difficulty entering the country.
Please keep in mind that you will also be required to upload a scan of your passport information page, which includes your personal information and passport number.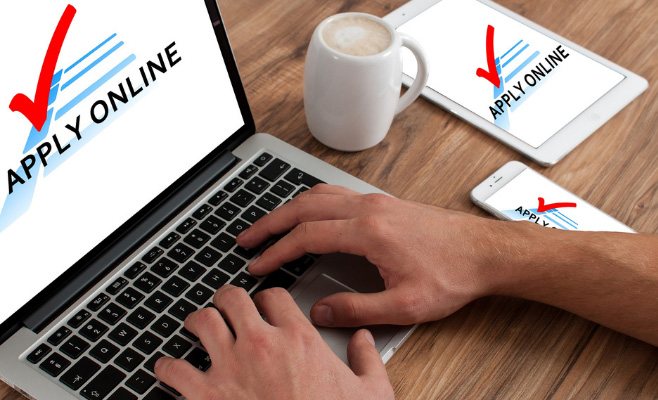 Apply a Kenya e visa for Vatican citizens online
Travelers who meet the Kenya e visa requirements for Vatican citizens can apply online in three steps:
Step 1: Fill out all of your information in the Kenyaimmigration.org application form first, then select a processing time that works for your travel needs.
Step 2: Second, double-check that all of the information you entered is correct; after that, you can pay the fees online with a debit or credit card.
Step 3: Finally, scan and upload your passport and other documents. Following that, click the "submit" button. You should download and print out the Kenya e-visa application
Read more: Apply for a Rush visa online
The processing time for the Kenyan application can vary from 1 to 3 days. As a result, Vatican citizens should apply for their electronic visa at least one week before their trip.
Everything About Kenya Visa Fees For Vatican Citizens
Obtaining your Kenya e visa does not have to be an expensive process, and Kenya immigration services strive to keep all costs as low as possible.
Kenya e-visa fees that citizens of Vatican City have to pay to get their Kenya visa include the Kenya e-Visa service fee and Kenya Government fee. 
In terms of processing time, Kenyaimmigration.org offers three options, and the one you select will determine the cost of your Kenya e visa. You have the following options:
Normal: It is reasonably priced. If you choose this option, your application will be processed within 72 hours.
Urgent: with this, your Kenya e-visa for Vatican citizens will be ready in 24 hours. 
Super urgent: Choose this option if you need your Kenya tourist e-visa as soon as possible. Your travel document is ready within just 5 business hours
In addition, Kenya Immigration Services also provide other package services to assist Vatican citizens while traveling to Kenya, such as Kenya travel insurance, Kenya eSim, and Car Pick-up service in Kenya.
Lean about Kenya visa fees for Vatican citizens