Kenya visa requirements for UAE residents - Fees and Services
Citizens of the United Arab Emirates, like most other nationalities, can visit Kenya without having to apply for a visa at the embassy. You can instead apply for a Kenya visa online from the United Arab Emirates before entering this country.
Obtaining a Kenya visa for UAE residents is now quick and simple thanks to the electronic system. Citizens of UAE can stay in Kenya for up to 90 days with an approved eVisa.
In this article, travelers will find all the necessary information regarding the Kenya visa requirements for UAE residents and how to apply for a visa online.
Kenya visa for UAE citizens - How to get a Kenya e visa from the United Arab Emirates?
What is the Kenya e-visa for UAE residents?
A Kenyan e-Visa for UAE residents is a document that allows the UAE travelers to enter Kenya. The Kenya visa online for Emirati passport holders provides UAE residents a quick and easy way to obtain an e-Visa for short trips to Kenya.
The most common is a single-entry visa that allows travelers from the UAE to stay in Kenya for 90 days. The Kenya e-visa is valid for three months after it is issued and can be used to travel to Kenya from the UAE at any time during that time.
UAE residents should apply for a Kenyan eVisa if they want to travel to Kenya for a short period of time for the following reasons:
Business
Tourism
Medical care
Seeing friends or relatives
The type of visa required for Kenya depends on the purpose of their visit.There are 3 main types of Kenya e-visa for UAE residents:
Kenya Tourist e-Visa: 90 days for Single-Entry
Kenya Business e-Visa: 90 days for Single-Entry
Kenya Transit e-Visa: 72 hours for Single-Entry
Recently, the Kenya government and the two neighboring countries being Rwanda and Uganda launched the East Africa e-Visa that allows the holders to travel within these three countries entering multiple times and staying in 90 days.
To stay in Kenya for an extended period of time after entering this country, Nigerians should contact the Local Officer or Local Travel agent at Kenya for information on long-term visa options.
Let's Check Kenya Visa Requirements For UAE Residents
Once started, the online visa application process is quick and easy. It is important to meet all the requirements before obtaining a visa. The Kenya e-visa requirements for UAE residents include: 
A Emirati passport with a validity of at least six months and at least one blank page.
Payment methods: We accept the following methods: Visa, MasterCard, American Express, and PayPal.
Email address: A valid and active email address for responding to visa-related inquiries (if any) as well as the approved e-Visa.
And then, Emirati citizens should make sure that you are ready for these following documents to approve Kenya e-Visa by the government:
A scan of the information page of your passport – you will need to upload it at some point during the application process.
Digital photos: All applicants must submit a digital (JPEG or PNG) passport-size photograph.
A return flight ticket: This informs immigration officers that you do not intend to overstay your eVisa.
Travel itinerary (for the tourist eVisa applicants) – it doesn't have to include every detail of your trip's activities. Just the cities you intend to visit.
Proof of accommodation: this can be a hotel booking from your Kenya host.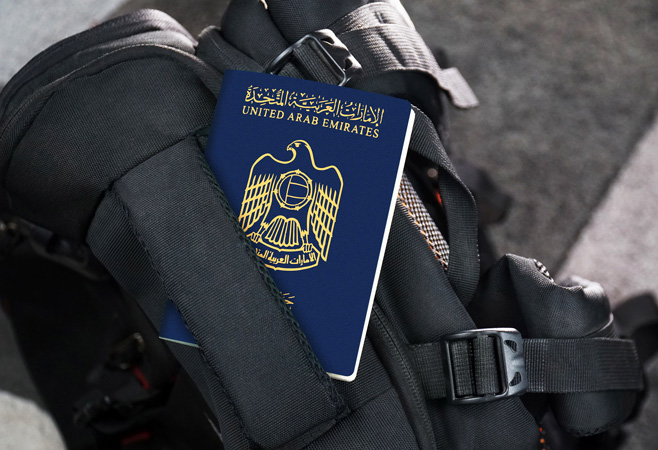 Check Kenya e visa requirements for UAE residents
How to apply for a Kenya visa from the UAE?
Kenya e visa is an official online visa system created by the Kenyan government in 2015 to allow people of qualified countries, including the United Arab Emirates, to enter Kenya lawfully.
Although the government does not need UAE candidates to present their papers at the Kenya embassy, they will ask you to scan some documents in order to process your Kenya e visa application. As a result, as UAE citizens seeking for a Kenya eVisa, you need have specific papers ready to travel to ensure a smooth procedure.
Apply for a Kenya e visa for UAE residents online
After you have gathered all of the necessary materials for this application, you can begin filling out the application form. It just takes some minutes to fill out the Kenya visa application form for UAE citizens.
In detail, UAE residents can apply for a Kenya e-visa in 3 steps:
Step 1: The first one requests personal information, passport information, and travel details. 
Step 2: This step is in charge of the payment. Remember that we accept a variety of payment methods from which you can choose. This step will also request that you review your form to ensure that it is error-free.
Step 3: Make sure you check your email as soon as possible to receive our guidelines to perfect your application if necessary.
After completing the procedure you will receive your visa by email.
Learn More About Kenya Visa Fees For UAE Residents
Learn about Kenya e visa fees for UAE residents
Kenya issues various types of visas, each with a different number of allowed entries and the maximum number of days. The Kenya visa fee is solely determined by the type of visa you have chosen, not by your nationality. It makes no difference which country you are from because Kenya has set the same fee for citizens of all eligible countries.
UAE residents have to pay two kinds of Kenya e-visa fees, including Kenya eVisa service fee and Kenya Government fee.
Kenya Immigration Services is currently offering 03 options of Kenya e visa service for UAE residents depending on your needs.
In most circumstances, UAE nationals will receive a Kenya eVisa approval in a maximum of three business days.
In rare exceptional situations, UAE citizens can obtain this Kenya eVisa in as little as 24 hours.
This is the quickest Kenya visa option accessible, and it is utilized in emergency situations. UAE citizens can obtain a Kenya eVisa in as little as 05 business hours.
Read more: Apply for a Rush Kenya e visa for UAE residents
Consider to buy Kenya e visa with Kenyan travel insurance for UAE residents
Although Kenya travel insurance is not required for UAE citizens, it is important advice from the Kenyan government for your trip.
When visiting a country like Kenya, UAE citizens should be ready for unforeseen events such as trip cancellation or interruption, accident, sickness, or loss of baggage. The Kenya travel insurance will help you partially reduce damages during the trip
Kenya Immigration Services believe that travel insurance in Kenya is essential for UAE residents to have peace of mind and enjoyment of their trip to Kenya.
In addition, we recommend that you should buy a Kenya esim card and use card pick up services before traveling to Kenya
Kenya Visa Requirements for United Arab Emirates Citizens FAQs