Kenya e-visa requirements for Spanish citizens
Kenya is an exotic African country full of natural wonders that will instantly captivate you, especially when it comes to wildlife. That is why many tourists choose to visit Kenya in order to learn more about its culture. If you are one of these visitors and have a Spanish passport, we have good news for you: you do not need a paper visa to enter this country.
Instead, you are eligible for an electronic visa, also known as an e-Visa, which means you can obtain a Kenya Visa for Spanish citizens. kenyaimmigration.org can assist you with the application process so that you can obtain your travel document as soon as possible.
The online procedure that we have developed will not take you long. Keep reading this article to learn more about an e-Visa to Kenya.
1. Kenya e-visa for Spanish citizens:
All travelers holding a Spanish passport are required to have a Kenya visa before they can legally enter the country.
Spanish citizens are on the list of eligible nationalities that can request an electronic visa to enter Kenya and complete the whole process online.
The Kenya e-visa, introduced in 2015, is an authorized document that allows you to enter this country with an electronic link in the passport.
Fortunately, obtaining a Kenya e-visa is fast and straightforward for Spanish passport holders.
The Kenya e-visa for Spanish citizens is issued for tourism, business, medical treatment, and visiting friends or family.
Spanish citizens traveling to Kenya on an e-visa will be able to use it immediately after it is issued, and it will be valid for 03 months from the issued date.
People who wish to stay for longer than 03 months or for non-tourism purposes should contact the Kenya embassy in Spain for visa information.
Kenya visa types for Spanish citizens:
There are 04 types of e-Visas for Kenya:
Kenya tourist e-visa: With this e-visa, you can visit friends and family, and explore the beautiful country of Kenya. A single-entry tourist visa that permits a stay of up to 90 days in the country.
Kenya transit e-visa: allows you to leave the airport and stay in Kenya for up to 03 days. Please keep in mind that it is not required if you are taking a connecting flight.
Kenya business e-visa: is an official document permitting entry into Kenya for business purposes. With this type of e visa, you can enter Kenya once and stay there for a maximum of 90 days from the arrival date.
East Africa e-visa: If you want to see what East Africa has to offer, this is the way to go. This e-Visa allows you to visit Uganda, Rwanda, and Kenya, ensuring that you have a rich experience in the region. Spanish passport holders are allowed multiple entries between 03 countries within the 3-month validity period.
2. Kenya e-visa requirements for Spanish citizens:
There are only a few Kenya visa requirements for Spanish citizens. They include the following items:
Valid passport: You must have a valid passport that is valid for at least 06 months from the date of your arrival in Kenya.
A scan of the information page of your passport
Digital passport photo: ensure that the photo was taken recently and that it complies with all applicable regulations.
Business documents (for Business e-visa): to get qualified, you need to provide an invitation letter from your company's partner in Kenya, a company COI, and your information card (staff ID/business card).
Flight ticket: You need to provide your flight tickets to verify the entry point in Kenya and landing-leaving time.
E-mail address: If you apply for a Kenya visa online, you will receive your visa in PDF format via e-mail.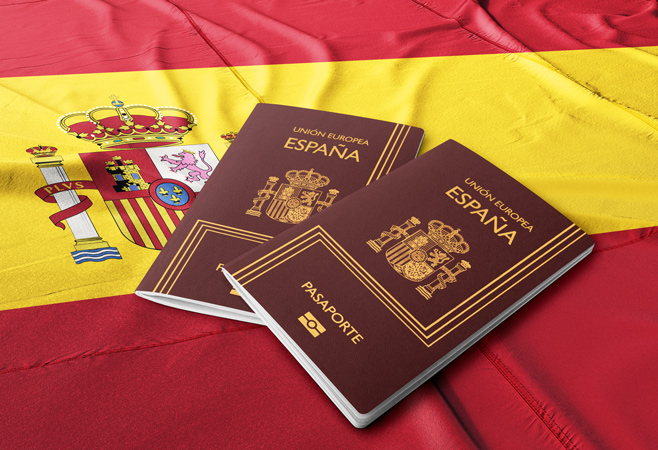 Spanish visitors who have a passport that will expire in less than 06 months on the date they plan to arrive must first renew it before proceeding with their application. The e-Visa application form cannot be left blank, and the travel permit issued is electronically linked to the original passport number. It is not a visa that can be transferred to a new document.
3. How to apply for a Kenya visa online from Spain:
After you get everything required for this application process, you can fill in the online form. This should only take you about 20 minutes, but in case you need help, you can contact kenyaimmigration.org's customer support for assistance. The service is open 24/7 and is free of charge.
The application form involves three steps:
Step 1: Complete the online Kenya e-visa application for Spanish citizens
Step 2: Pay the e-Visa fee and submit the request
Step 3: Receive the Kenya e Visa and print it out.
Read more: How to get a Kenya visa online
The Kenya e-Visa for Spanish citizens can then be printed out, ready to present together with the valid Spanish passport on arrival at the border.
Most Spanish travelers receive the approved e-Visa within 05 hours to 03 business days of submitting the application. Nevertheless, travelers are advised to allow extra time in case of any delays.
The Kenya e-Visa for Spanish citizens is delivered by email. It should be printed and presented to border officials when traveling from Spain to Kenya.
4. Kenya e-visa fees for Spanish citizens:
All Spanish travelers are required to pay the Kenya visa processing fee. Spanish travelers pay the fee whether they are applying online or through the embassy.
To apply for a Kenya visa online, Spanish citizens have to pay two (02) kinds of Kenya e-Visa fees, which are called the Service fees and Government fees.
The amount of money you will spend on your Kenya e-Visa depends on how fast you need it. We give you 03 choices so that you can decide which one is the best for you:
Normal: Since it is the cheapest option, most applicants go for standard. You acquire your document in 03 business days
Urgent: if you need your e-visa sooner, it will arrive in your e-mail inbox within 24 business hours
Super urgent: This is the quickest option available to you. Your application form will be processed within 05 business hours
In addition, we also provide other service packages to help customers have a safe and time-saving trip when coming to Kenya, including Kenya travel insurance, Kenya travel Sim, and Car Pick-up service in Kenya.