Check Kenya visa requirements for Paraguayan citizens
Kenya recently has introduced the online e-visa system. The electronic travel document, also known as an e-visa, is faster, simpler, and allows eligible applicants to apply from anywhere in the world. To enter Kenyan territory, almost every country requires a Kenyan visa. The applicant would not need to go to the Kenyan embassy in Paraguay to obtain a visa under this system. The Paraguayan citizen would only need to complete an online form and pay online.
This article will explain how to get a Kenya e-visa for Paraguayan citizens. All application requirements and other important information about the electronic visa will be available to travelers.
Kenya e visa for Paraguayan citizens
1. Kenya e visa for Paraguayan citizens:
Kenya's government took a significant step seven years ago when it introduced electronic visas for more than 150 nationalities. Paraguayans are also on the list of countries that can obtain an e-visa. In addition to the convenience, the entire process only requires a device with an internet connection and a few minutes of your time.
You can obtain a Kenyan visa by visiting Kenya Immigration Services websites, e-visa for Kenya. This service will provide you with complete assistance throughout the entire process of submitting your electronic visa application. One can fill out the application form online without having to go through the embassy's bureaucracy.
Any Paraguayan national traveling to this country will need to obtain a Kenya electronic visa, Which gives you permission to enter the country for up to 90 days. That should give you plenty of time to visit a tea plantation, see wild elephants and relax on the beach. The electronic travel permit, known as the Kenya e-visa, allows Paraguayans to visit the country for leisure, but also for short-term business purposes, to see family and friends, or for transit.
Type of Kenya e visas:
Kenya tourist e-visa: A tourist e-Visa is required if you plan to spend your vacation in this beautiful country. This document is valid for 90 days from the date of issue, and you can stay in the country for 90 days with a single entry.
Kenya transit e-visa: This electronic travel authorization allows you to stay for a maximum of three days, and it is valid for 90 days from the date of entry, and the traveler must attach an onward ticket in the application.
Kenya business e-visa: Some travelers are on business and will be attending a conference or meeting. The Kenyan government has prepared a business e-Visa that allows for single entry and stays of up to 90 days. The document is also valid for 90 days after it is approved.
East Africa e visa: The best thing about the East African Tourist Visa is that travelers can visit Kenya, Uganda, and Rwanda with just one visa. All applicants who qualify for the East African Tourist visa may visit the country multiple times. The visa will be valid for 90 days at each entry. This visa is simple to obtain and can be obtained online, just like the standard Kenya Tourist e-visa.
2. Kenya e visa requirements for Paraguayan citizens: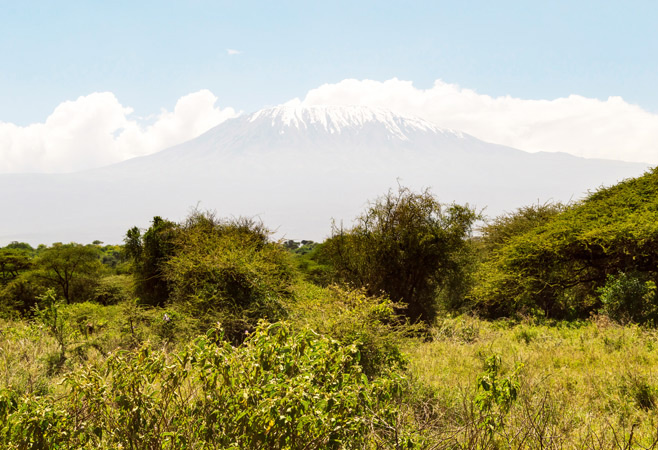 Kenya e visa requirements for Paraguayan citizens
Citizens of Paraguay are eligible to apply for a Kenya e-Visa without having to visit a local embassy or consulate. Paraguayan travelers must make sure they fulfill all the basic requirements for a successful e-Visa application.
The Kenya e-visa requirements for Paraguayan citizens include:
Passport from Paraguay with at least two blank pages that is valid for at least 6 months from the intended date of arrival.
Valid email address required for registration, as well as receipt of the approved notification letter and e-Visa grant notice.
Recent passport-sized photo of the Paraguayan citizen
Proof of onward travel in the form of a return or onward ticket
Invitation letter anh company COI: This requirement applies only if you apply for a Kenya business visa. The document in question must include the company's name, contact information, and registration number.
Payment methods - During the application process, you will be asked to make a payment. You can pay with a Credit/debit card, Visa card, American Express, MasterCard, and PayPal.
An invitation letter and host ID card from your acquaintances is submitted with your applications.
Applicants from Paraguay whose passports expire within six months of their intended date of arrival must renew them before beginning the e-Visa application process.
Similarly, dual nationals in Paraguay must remember to apply for the e-Visa using the same passport they will use to travel to Kenya. This is due to the Kenya e visa being linked to the original passport used when applying. It is a one-of-a-kind permit whose validity cannot be transferred to another travel document.
3. How to get a Kenya visa online for Paraguayan citizens:
Paraguayan passport holders can get a Kenya e-Visa by following a few simple steps:
Step 1: Complete the electronic visa form
Step 2: Pay the Kenya e visa fees for Paraguayan citizens
Step 3: Get the e-visa stamped for approval
Read more: How to get a Kenya visa online
The approved e-Visa will then be emailed to Paraguayan applicants. They can bring a copy of their approved e-Visa on their trip, although it is not required. Besides, you can also apply to get a regular visa at the Kenya Embassy in Paraguay for other purposes.
How long does it take to get a visa to Kenya from Paraguay?
If all the information is accurate, true, and correct, Paraguayans requesting an e-visa to Kenya will receive the approved travel permit within 5 to 72 hours.
Paraguayan visitors should be aware that, while most applications are approved within this timeframe, there may be delays. Applications that are missing information or contain errors may take longer to approve because citizens of Paraguay may be required to submit additional information.
In order to avoid travel disruptions, applicants are advised to double-check their information and documentation.
4. Kenya visa fees for Paraguayan citizens:
Kenya e visa fees for Paraguayan citizens
The visa amount depends on two things: the type of the visa and the processing time. As for the latter, Kenyaimmigration.org has come up with three amazing options that can satisfy every Paraguayan need and pocket. They are as follows:
Normal: with this option, you receive your Kenya e visa in 3 Business Days.
Urgent: If you select this option, your application is ready in 1 business day
Super urgent: In case you want your e-Visa as soon as possible, this is the best option you can choose. Your application is ready in only 5 Business hours.
To apply for a Kenya visa online from Paraguay, you have to pay two (02) kinds of Visa fees, which are called Service fees and Government fees.
In addition, we also provide other service packages to help customers have a safe and time-saving trip when coming to Kenya, including Kenya travel insurance , Kenya eSim cards , and Car Pick-up service in Kenya.