Kenya visa requirements for Mongolian citizens
You will need a visa to enter Kenya if you have a Mongolian passport. The good news is that you can obtain a Kenya visa through an online application. This service is provided by kenyaimmigration.org, and all you need is an electronic device with Internet connection and the details of your trip. We have all the information you need about the Kenya e-Visa for Mongolian citizens. Are you ready to get started?
We can confirm that the Kenya Visa entitles you to enter Kenya, Uganda, and Rwanda but not all the types of Kenya e-visa. If you've been wanting to visit those countries, now's your chance! Learn more about the Kenya visa requirements for Mongolian citizens.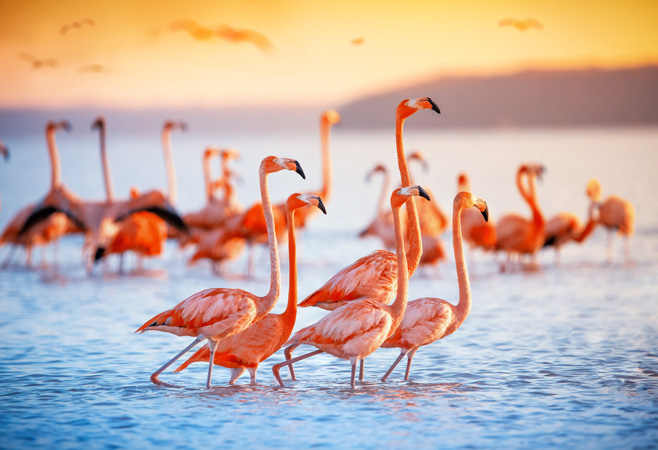 Kenya e-visa for Mongolian citizens
1. Kenya e-visa for Mongolian citizens:
Mongolia is one of the countries whose citizens are eligible to apply for an e-Visa without having to visit a local consulate or embassy. Mongolian passport holders who live in another country do not need to visit a Kenyan consulate or embassy to obtain a travel permit. Instead of standing in long lines, Mongolian nationals can apply for a Kenya visa online at Kenya Immigration Services.
The Kenya e-visa for Mongolian citizens is a government-issued document that allows you to enter and travel within Kenya and is electronically linked to your passport. Mongolian visitors who want to visit Kenya for a short period of time can apply for a single-entry or multiple-entry e-Visa that allows them to stay for 90 days.
Mongolians who wish to travel to Kenya for purposes other than tourism or business, or transit, are required to apply for a visa from the Kenya Embassy in Mongolia.
Type of Kenya e-visa:
If you're traveling to Kenya from Mongolia, which E-Visa do you need? It is determined by how long you wish to stay and where you wish to travel:
Kenya tourist e-visa: This is a required travel authorization document that can be applied for online in order to enter and remain in the country. A Kenya tourist visa is only valid for tourism purposes. When you apply for a Kenya tourist e-visa, you can get a maximum validity of 90 days after being issued. You can stay in Kenya within 90 days from the date of arrival if you use this type of visa.
Kenya transit e-visa: A long layover in Kenya should not be something to be feared.You can leave the airport and stay in Kenya for up to 3 days with the Transit e-Visa which is valid for 90 days from the date of issue.
Kenya business e-visa: You can travel to Kenya to participate in business-related activities with a Kenyan business e-visa. This visa is only valid for 90 days and allows for one entry into Kenya. Kenya business e-visa gives permission to stay in Kenya for 90 days from arrival date.
East Africa visa: This visa is designated for traveling to Kenya, Rwanda, and Uganda with just one visa. With this 90 days validity visa, you can visit three countries and stay there for up to 90 days.
2. Kenya e-visa requirements for Mongolian citizens:
The Kenya e-visa requirements for Mongolian citizens state that it is necessary to have the following criteria to submit an eVisa application:
Valid passport – This is a standard document. Getting one is simple and straightforward. If you already have one, please check and make sure that your passport is valid for at least six months from your departure date.
At least 2 blank pages are available inside the passport to receive exit/entry stamps at the Kenyan border.
Digital scan of your passport – Having a passport is not enough; you must scan and submit it when you finish the application process. How else would kenyaimmigration.org know you meet this requirement?
Valid email address – Because we will send you the document via email, it is critical that you enter a valid email address. Otherwise, you will not be able to obtain a Kenya e-visa.
Proof of travel — this could be an email confirmation from your hotel reservation, a flight confirmation, or a travel itinerary.
Your recent digital photograph: Applicants must submit a clear and colored photo of themselves that was taken within the last 6 months.
For Kenya business e-visa: You need to submit an invitation letter and company COI to engage in business activities.
An invitation letter and ID host from your relatives or friends may be required when you are applying for a tourist e-visa.
The most important thing is that Mongolians must ensure the validity of their passport. If it is not valid for 6 months before they arrive in the country, they should renew it as soon as possible with their local authorities.
They should also have a readable digital image of the biographical page of their passport. We advise Mongolian applicants to use an email address they regularly check and a bank card that is set up for online payments.
Kenya e-visa requirements for Mongolian citizens
3. Applying for a Kenya visa from Mongolia:
Once Mongolian travelers have confirmed that they meet the Kenya e-visa requirements, they can begin their online visa application. They will be able to access an online questionnaire that typically takes 15 to 20 minutes to complete, and they will be required to share some personal information such as:
Full name
Gender
Date of birth
Date of arrival and departure
Passport number
Last but not least, applicants must pay the Kenya e-visa fee electronically with a debit or credit card. Canadian nationals should carefully review all of the information they share, as any error or typo could result in their applications being rejected.
Read more: How to get a Kenya visa online
Applicants will receive the document in PDF format in their email accounts once the Kenya e-visa for Mongolian citizens is approved. Their passports will be electronically linked to their e-Visa. We recommend that they print a copy of their approved e-Visa using the link provided in the confirmation email.
Kenya eVisa's processing times for Mongolian citizens:
Mongolian citizens' eVisa applications are reviewed by Kenyan authorities after they are submitted. If all of the submitted information is correct and all requirements are met, this process should take 1 to 3 business days. If they want to obtain an e-visa sooner, there will be an option for you to choose but it will be more expensive than the others.
4. Kenya e-visa fees for Mongolian citizens:
Kenya e-visa fees for Mongolian citizens
Kenya e-visa fees are solely determined by the type of visa and the length of processing time. You can choose from three options on kenyaimmigration.org. Remember that the quicker you want your visa, the more money you'll have to pay for it. The following options are available:
Normal: This is the cheapest option available for a 3 Business Days wait. This is the longest you will have to wait for your application. Still, it's a good option if you like to plan ahead of time.
Urgent: It cuts your waiting time in half. The application will be processed in 1 Business Day before the previous option
Super urgent: This is the most expensive option available for a 5 business hours wait. This is the shortest time you will have to wait for your application.
Besides, Kenya immigration services also provide service packages to help customers have a great trip and ensure safety such as Kenya travel insurance, Kenya eSim cards, and Car Pick-up service in Kenya.