Kenya visa requirements for Kyrgyzstani citizens
Do you want to discover Kenya's many wonders in East Africa? Kenya Immigration Services can assist you in obtaining a visa to travel to Kenya, whether for business or pleasure. Continue reading to learn more about how to visit this East African country.
Kyrgyzstan citizens are eligible for a Kenya electronic visa. If you are a Kyrgyzstani national, you can apply online at the Kenya Immigration Services portal. This is more convenient than visiting the nearest embassy and applying for a consular visa. All you need is 10 minutes and some documents, such as a passport. Be aware that the electronic visa only allows for a temporary visit to Kyrgyzstan, not a permanent residence.
You do not need to be concerned about the application form. One of the goals of Kenya Immigration Services is to make the online application process as quick and easy as possible. One of the things that contributed to meeting that goal was the development of an accessible application form. This is why an increasing number of people use the company's services, whether they need a visa for a business trip or a vacation. If you want to seek permanent residence in Kenya, you must still go through an official government channel. However, for a brief visit, Kenyaimmigration.org is available.
Kyrgyzstani nationals can find in this article a guide to the Kenyan visa requirements for Kyrgyzstani citizens, the application process, visa fee, and how to get a visa for Kenya
Kenya e-visa for Kyrgyzstani citizens
1. Kenya e visa for Kyrgyzstani citizens:
Kyrgyzstan is one of more than 150 countries whose citizens can apply for a Kenyan e-Visa. The Kenya visa for Kyrgyzstani citizens is only valid for one entry into the country and allows Kyrgyzstani visitors to stay for up to 90 consecutive days. This means that if the travelers leave Kenya within 90 days, they will need to apply for a new Kenyan e-Visa in order to return.
An electronic visa for Kenya is required for purposes of tourism, business, medical treatment, or family visits.
The Kenya e-Visa is the most convenient option for Kyrgyzstani tourists. The application is 100% online and can be completed from a smartphone, laptop, or another electronic device.
Kyrgyzstanis visiting Kenya for more than 03 months, or for reasons other than tourism, need to apply for a different Kenyan visa through the embassy.
Type of Kenya e-visas:
Kenya tourist e-visa: You can use this eVisa to relax, visit friends and family, and explore Kenya's beautiful country. You'll have plenty of time to see the sights once you've entered. The Kenya eVisa is a single-entry visa that has a validity of 3 months from the date of issuance.
Kenya business e-visa: is an official document permitting entry into Kenya for business purposes rather than tourist purposes. The Kenya eVisa is a single-entry visa that allows Kyrgyzstani citizens to remain in the country for up to 90 days from the arrival date.
Kenya transit e-visa: The Transit E-Visa is ideal for anyone who will transit through Kenya on their way to other destinations and wish to have a short trip in the country. What better way to spend your time than exploring this lovely country? With the Transit E-Visa, you can stay in Kenya for up to three days while waiting for your next flight.
East Africa e-visa: This is the E-Visa to get if you want to really explore East Africa. The East Africa E-Visa allows you to visit Uganda, Rwanda, and Kenya as many times as you want during your 90-day stay. Get your East Africa E-Visa right now!
2. Kenya e visa requirements for Kyrgyzstani citizens: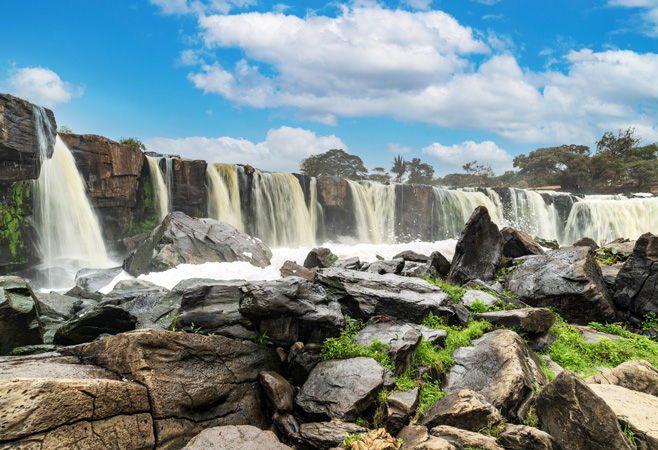 Kenya e-visa requirements for Kyrgyzstani citizens
Kyrgyzstani citizens will need to meet certain Kenya visa entry requirements in order to apply for an eVisa.
Before beginning the application process, applicants from Kyrgyzstan should have the following documents and information on hand:
A recent digital passport photo, taken within the last six months on a white background, with the applicant's face visible and no headgear.
A valid Kyrgyzstani passport that is valid for at least six months from the date of arrival. At least one blank page in the passport, so that border officers can stamp it.
A scan of your passport's information page.
An active email address, as will be used to receive the applicant's electronic visa.
Return flight ticket – this simply indicates that you intend to return to your country of origin before your visa expires.
Proof of accommodation – It is sufficient to have a hotel reservation confirmation, and if you intend to stay with family or friends, have them write an invitation letter.
Business documents (for Business e-visa): To apply for this type of e-Visa, you need to provide an invitation letter from your company's partner in Kenya, a company COI, and your information card (staff ID/business card).
The supporting documents are sent via email to Kenya Immigration Services. Applicants do not need to present paperwork at a Kenya embassy in Kyrgyzstan .
3. How to get a Kenya e-visa for Kyrgyzstani citizens:
To apply for a Kenya e-Visa, Kyrgyzstani citizens need to fill out the electronic form with basic information, including:
Personal information (full name, gender, date of birth, citizenship)
Passport details (passport number)
Travel plans (dates of travel/ departure)
Applicants can obtain a Kenya visa for Kyrgyzstani citizens in 03 simple steps:
Step 1: Fill in the online Kenya visa application form.
Step 2: Pay the Kenya visa fees for Kyrgyzstani citizens
Step 3: Download and Print out Kenya e-Visa
Read more: How to get Kenya online visa
Kyrgyzstani visitors must ensure that the information they provide on the Kenya e-Visa application form is correct and free of errors or omissions. Any mistakes could complicate and delay the e-Visa application process.
Kenya e-visa processing for Kyrgyzstani citizens is quick and easy. Although most requests are processed and approved within 05 to 72 hours, travelers should apply well at least 07 days in advance of their flight.
The applicant receives the approved Kenya visa via email, ready to print and present when traveling from Kyrgyzstan to Kenya
How to get a Kenya e-visa for Kyrgyzstani citizens
4. Kenya visa fees for Kyrgyzstani citizens:
All Kyrgyzstani citizens must pay a fee to process their Kenya visa request.
The Kenya e-visa for Kyrgyzstani citizens is a cost-effective option for Kyrgyzstani citizens as they do not need to make trips to the embassy. The entire process is online.
Kenya e-visa fees for Kyrgyzstani citizens are paid securely online using a debit or credit card, credit/debit card, Visa card, American Express, MasterCard, PayPal, or Wire Transfer to the Bank of Cyprus when making their application.
To apply for a Kenya visa online, you have to pay two (02) kinds of Visa fees, which are called Service fees and Government fees.
The cost of a visa is determined by the types of visa you are applying for and how quickly you need it. You have three options with Kenya Immigration Services:
Normal: The slowest option available to you is also the cheapest. You will receive your Kenya visa in three business days.
Urgent: If you select this option, things will move a little faster. Your application will be processed in 1 business day
Super urgent: This is the most expensive option, but it is also the quickest. Your travel document will be ready in 05 business hours.
In addition, we also provide services to assist our customers while traveling to Kenya such as Kenya travel insurance , Kenya travel sim , and Car Pick-up service in Kenya