Kenya visa for Eritreans : Requirements and how to apply
Kenya, a country located on Africa's east coast on the endless Indian Ocean, is a mysterious, exotic, and unexplored land for many travelers. If you intend to visit this wonderful location, you should be aware of the requirements upon arrival in Kenya.
If you already have a plane ticket and a place to stay, please double-check that you have all of the necessary documents to cross the border.
Because electronic travel authorization is required at the port of entry, you must first determine whether your nationality is among those eligible for such a document.
Eritreans are eligible for the Kenya electronic visa. The visa allows travelers to enter for up to 90 days, and the application process is simple and quick.
The online application process saves Eritreans the trouble of physically visiting an embassy or consulate.
In this article, Eritrean travelers can find out more about Kenya e-visa requirements for Eritreans and how to apply for a visa online.
Kenya visa for Eritreans
1. Kenya e-visa for Eritreans
Eritreans can now pre-register for a Kenya electronic visa online before traveling to the country.
The Government of the Republic of Kenya has introduced this simplified electronic application to help travelers from Eritrea enter the country when they arrive at the country's borders.
The Kenyan Government launched the e-visa in 2015 to make it easier for foreign tourists to visit Kenya.
Kenya e-Visa is a type of electronic visa. It is obtained online instead of visiting an embassy or consulate in person. Travelers must complete a quick online application form and will receive their Kenya visa via email within a few business days.
The Kenya e-visa application is entirely online, making travel from Eritrea to Kenya easier. Eritrean citizens can apply electronically and receive their approved visa via email.
The Kenya e-visa for Eritreans allows holders to avoid wasting time at the border by joining a dedicated fast lane to expedite entry into the country.
Kenya e-visa is a single-entry visa that is valid for 90 days from the date of issuance.
Eritrean nationals visiting Kenya for more than three months or for non-tourism purposes must apply for a visa through the Kenyan embassy in Eritrea .
Type of Kenya e-visas:
You may apply for an online visa for one of the following types as long as you have a valid passport that will not expire for at least 6 months after your planned date of arrival and a recent photo of yourself:
Kenya tourist e-visa: Do you want to spend more time exploring Kenya? The Tourist e-visa is ideal for you. It should be noted that this type of visa does not allow for business or university study.
Eritreans can enter Kenya for up to 90 days on a tourist visa from the arrival date, with a single entry. Simply apply online using our safe and quick verification process to cross another item off your to-do list.
Kenya business e-visa: Business travelers with 90 days of stay in Kenya who plan to attend meetings or exhibitions are eligible to apply for a Business e-visa. The e-visa has a 90-day validity period, which means you must use the visa within 90 days of its issuance. This is also a single-entry visa.
A personal photo and a copy of your passport are required. A copy of the company's invitation letter or a copy of the certificate of incorporation (COI) should also be provided.
Kenya transit e-visa: Travelers who plan to transit through Kenya to other countries and wish to stay there for a short period of time, not exceeding 72 hours, are welcome to apply for a transit e-visa.
The e-visa is valid for 03 months from the date of issuance, permitting a 72-hour stay in Kenya. As a result, the planned entry date must be specified when submitting the application form. A copy of the applicant's passport, a personal photo, and a round-trip ticket are required.
East Africa e-visa: Want to have the most authentic East African experience?
The East Africa Visa is granted to Eritrean tourists who want to spend more time exploring East Africa (Kenya, Uganda & Rwanda) or with family. You can enter Kenya multiple times and cross the borders of Uganda and Rwanda for up to 90 days.
2. Kenya e-visa requirements for Eritrean citizens:
Kenya visa requirements for Eritreans
You must obtain all necessary documents to apply for your Kenya e-visa for Eritreans. But you have nothing to be concerned about because the requirements are simple to meet. Check out the documents you'll need below:
Valid passport - This type of document is essential. It must be valid for at least 6 months from the date you enter Kenyan territory. At least one blank page in the passport of the traveler: This is to ensure that the immigration officer has enough space in the traveler's passport to place the stamp.
Digital scans of your passport's biographical page
A basic travel itinerary: A copy of your hotel/accommodation information in Kenya (If any)
A return ticket: Officers may request to see a return ticket (or an onward travel ticket) to ensure that you do not overstay your visa.
A digital photograph. Make sure you have a recent photo on hand.
An email address - because all communication will be done via email, you must ensure that your email works.
Visitors from Eritrea should apply for a Kenya e-visa using the same passport they intend to use to visit the country. The Kenya e-visa is linked to the holder's passport electronically.
The online visa for Kenya cannot be shared or transferred to another travel document. This is critical for dual nationals in Eritrea.
If your Eritrean passport is misplaced, stolen, damaged, or expires before your trip to Kenya, you must apply for a new e-visa with your new passport.
3. How to apply for a Kenya visa online from Eritrea:
The Kenya e-visa form is a simple online questionnaire that Eritreans can complete in minutes.
Simply provide some basic personal information, passport information, and specific travel plans. These include the following information:
Full name
Date of birth
Gender
Citizenship
Passport number
Date of arrival and departure in Kenya
When you have everything you need, you can fill out the application form. It is simple to understand and only requires three steps to complete.
The first will require you to enter your personal information as well as select a processing time. They will both determine the cost of your electronic visa.
The second step will require you to double-check step one to ensure there are no errors. Then you can make the payment for your e-Visa fee.
The third step is to obtain your e-visa via email. After completing step 2, please check your email for your confirmed information, and we will notify you when your Kenya e-visa will be ready.
Read more: how to get a Kenya visa online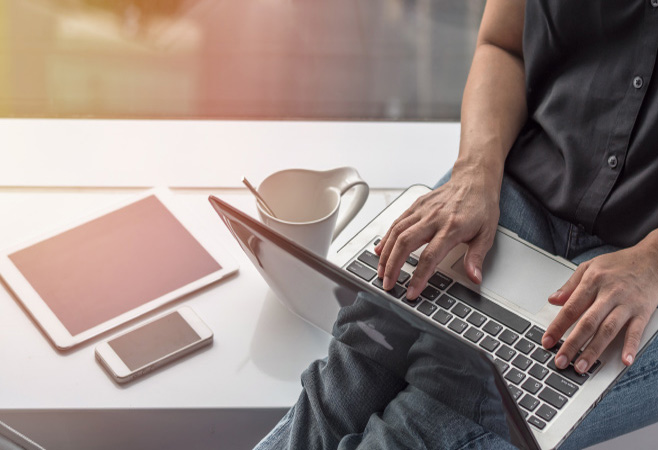 How to get a Kenya visa online from Eritrea
Before submitting the application, it is critical to review all of the information provided in the e-visa form and ensure that it is correct. Any errors could cause problems with the application or the visa itself.
Eritrean applicants must also pay a small e-visa processing fee. The payment is made at the time of application. A secure online platform protects transactions. The majority of international credit and debit cards are accepted.
Kenya e-visa processing time for Eritreans
Kenya e-visa requests are processed quickly, so Eritreans can expect a response within 03 business days. Many applicants get their e-visas even faster if they choose Rush visa service.
If Eritrean citizens successfully complete their visa application form, they will receive a confirmation email containing the approved visa in PDF format, which should be printed and presented upon arrival.
To account for busy periods during tourist seasons, we recommend applying for an e-visa to Kenya at least a week before their intended arrival date.
4. Kenya e-visa fees for Eritreans
The total cost of your Kenya e-visa for Eritreans document will vary depending on two factors: the processing time and visa type.
Kenya Immigration Services provides you with 03 options of visa processing times from which to choose the one that best meets your needs. They are listed below.
Normal: This is the slowest and least expensive option. Your application will be processed within 72 hours.
Urgent: If you want a better and faster option, you should go for this one. Your Kenya e-visa will be ready in 24 hours.
Super urgent: This is the quickest option, but it is also the most expensive. Your application is processed in 05 business hours.
To apply for a Kenya visa online from Eritrea, you have to pay two (02) kinds of Visa fees, which are called the Service fees and Government fees.
In addition, we also provide other service packages to help customers have a safe and time-saving trip when coming to Kenya, including Kenya travel insurance, Kenya travel Sim, and Car Pick-up service in Kenya.
Kenya Immigration Services has been dealing with travel needs for years. More information about our services can be found in our customer reviews. We have everything you require.