Kenya visa requirements for Cape Verdean citizens
Kenya is an excellent place to begin your trip to East Africa. If you are a Cape Verdean citizen, you must obtain a visa before traveling to Kenya. Because the process is entirely online, Kenya Immigration Services can provide a simple digital solution. We have all the information you need about the Kenya Visa for Cape Verdean citizens.
The Kenya e-Visa is ideal for your African adventure. It provides access to three countries: Kenya, Uganda, and Rwanda.
Keep checking more information about the Kenya Visa for Cape Verdean citizens in the following lines.
Kenya e-visa for Cape Verdean citizens
1. Kenya e visa for Cape Verdean citizens:
Kenya e-visa, introduced in 2015, is an electronic visa that allows eligible travelers to visit the country. It makes it easier for international visitors to obtain a valid travel permit to visit the country. We can confirm that Rwanda and Uganda accept this visa as well. Trust Kenya Immigration Services and get your Kenya Visa for Cape Verdean citizens today!
The Kenya evisa for Cape Verdean citizens is valid for 3 months from the date of issue.
The e-visa for Kenya is a single-entry e-Visa. This means that a new visa is required for each entry. Only an East Africa visa allows multiple entries into Kenya, Rwanda, and Uganda.
Kenya's e-Visa application process is quick and easy. Cape Verdean applicants do not need to go to a Kenya Embassy or attend an interview.
Cape Verdean citizens who plan to visit Kenya to study or for longer periods of time should note that the e-Visa does not cover these activities. In these cases, travelers should organize an appointment at the Kenya embassy in Cape Verde for further details.
Type of Kenya e-visas:
East Africa e-visa: This is a type of e-Visa that allows you to visit Kenya as well as the Republics of Rwanda and Uganda. With the East Africa e-Visa, you will be able to visit more interesting places in Africa because you will have legal entry to three countries rather than just one. With this visa, you can visit three countries and stay there for up to 90 days.
Kenya tourist e-visa: You can extend your stay in Kenya with the Tourist e-Visa. Travelers from Cape Verde can use this e-Visa to spend 90 days relaxing, visiting loved ones, and experiencing Kenya's scenery and culture. This visa is granted for a single entry only.
Kenya transit e-visa: A lengthy layover is a common reason for obtaining the Transit e-Visa. Without a visa, you cannot leave the airport and enter the country, but with a Transit e-Visa, you have up to 03 days to see as much of Kenya as possible before your next stop.
Kenya business e-visas are granted to Cape Verdean nationals who plan to attend business activities in the country. You can stay in Kenya for up to 90 days for permitted business activities with a single entry allowance.
2. Kenya evisa requirements for Cape Verdean citizens:
Cape Verdean citizens applying for a Kenya e-Visa will find the process simple and quick, and the form is simple to fill out. When submitting an online application, certain documents are required.
Travelers from Cape Verde should carefully read the application form and requirements according to Kenya's visa policy to avoid inputting any errors or false information, which could cause the visa processing to be delayed or even result in a failed application.
The following documents and information are required for Cape Verdeans to successfully complete and submit their application:
A Cape Verdean passport with at least 6 months' validity from the arrival date in Kenya.
A passport scan – Kenya Immigration Services only requires your passport's information page.
Inside the passport, at least two blank pages are available for receiving exit/entry stamps at the Kenyan border.
Digital photo, passport size: Applicants must submit a personal photograph that meets standard passport composition, lighting, and size requirements.
E-mail address – Your visa will be sent to you via email, so enter a valid e-mail address to which you have access.
Proof of Accommodation - The dates in this document must match the travel dates selected in the application.
A return flight ticket.
Once approved, your e-visa is electronically linked to your Cape Verdean passport. This means that if you lose before traveling to Kenya, you will need to apply for a new e-visa using your new passport number.
If the passport expires before the Kenya e-visa validity period, the visa will also expire.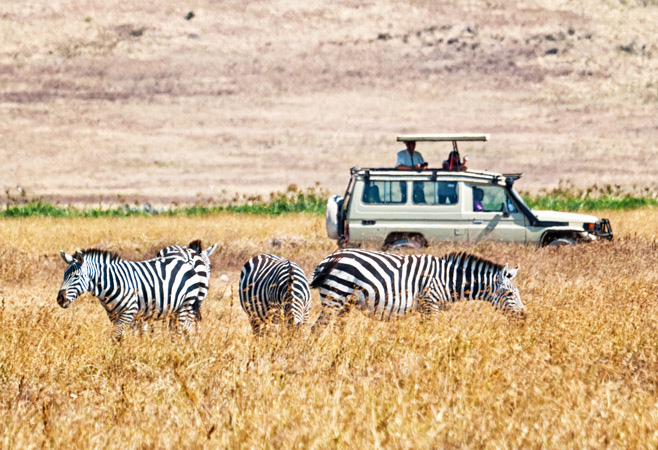 Kenya e-visa requirements for Cape Verdean citizens
3. How to get a visa for Kenya from Cape Verde:
Kenya Immigration Services has designed a simple application form. It has been divided into 03 steps for your convenience, and it should take you about 20 minutes to complete. If you need assistance, you can also contact our customer service representative. They are always available to walk you through the process step by step.
Step 1: The first step is straightforward because you only need to provide identification information. It is primarily determined by your personal information. You must also specify the processing time. Remember that your Kenya visa fees will be determined by your processing time selection.
Step 2: The second step will require you to pay your visa fee using one of the methods: Electronic Payment (Debit/ Credit Card, PayPal, American Express, or Visa), or Wire transfer to the Bank of Cyprus. Traveler's data is protected. You may also want to go over some of the information you provided in step one again. Mistakes can result in revoked visas and the need to repeat the process, so you must pay close attention. We strongly advise you to double-check your spelling. Then, click the submit button and await your visa in your inbox.
Step 3: Download and Print out Kenya e-Visa
Read more: How to get Kenya online visa
The Kenya e visa for Cape Verdean citizens is generally processed very fast and is usually delivered within 05 business hours to 03 business days. Processing delays do occur, so travelers from Cape Verde are advised to submit their e-Visa application at least 07 days before their intended departure date for Kenya.
Cape Verdeans who need their visa for Kenya today can select the priority service for guaranteed 5-hour processing.
4. Kenya e-visa fees for Cape Verdean citizens:
If ordering through Kenya Immigration Services, the price of a Kenya visa will vary depending on the processing time and type of visa that you choose
On Kenya Immigration Services, you'll be able to choose one of the following processing times:
Normal: The majority of applicants choose this option because it is the least expensive. Your Kenya visa will be ready in 03 business days.
Urgent: if you go for this option, your application is processed within 1 Business Day
Super urgent: Because it is the quickest option, it is also the most expensive. Within 05 business hours, your application will be processed.
Besides, Kenya immigration services also provide service packages to help customers have a great trip and ensure their safety in Kenya such as Kenya travel insurance, Kenya eSim cards, and Car Pick-up service in Kenya